Posts tagged
politics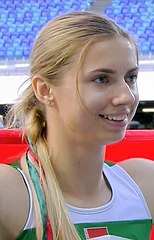 One of the biggest dramas of the current Tokyo Olympics has taken place away from the competitive arena – the defiance of Belarusian athlete Krystsina Tsimanouskaya against the repressive actions of the authoritarian Belarus state.
On 30 July 2021, Tsimanouskaya recorded video criticising officials from the Belarus Olympic Committee (headed by Viktor Lukashenko, son of Belarus' authoritarian president, who was re-elected last year in an election widely regarded as fraudulent. Ed.), saying that they had forced her to run in the 4 × 400 m relay race, a distance at which she had never competed, without her consent, after other athletes missed anti-doping tests and were not allowed to compete due to a lack of tests, a factor which she also blamed on the Belarus Olympic Committee.
The following day Belarusian media reported the attempt to forcibly return Tsimanouskaya to Belarus, removing her from the Olympic village to Tokyo's Narita airport. Tsimanouskaya's grandmother warned her not to return while she was being transported to the airport in the company of Belarus Olympic officials. She said afterwards her family feared that she might be taken to a psychiatric facility if she returned to Belarus.
She then decided not to return to her homeland; and took action to prevent it happening.
In a video posted on Twitter by Bloomberg Quicktake, Tsimanouskaya drew the attention of police officers at the airport terminal with the aid of Google Translate stating:
"When I arrived at the airport, I used the Google translator to translate in Japanese that I need help. I came to police and showed the translation."
The police then took her into protective custody at an airport hotel overnight.
On 4th August, Tsimanouskaya flew to Vienna's international airport from Narita International Airport from where she took a connecting flight to Poland.
Since Tsimanouskaya's flight from Tokyo, several other Belarusian athletes have spoken in support of her, whilst Amnesty International has reported that athletes are more likely to be targets of the Lukashenko government due to his the alleged president's interest in sport.
In further repercussions, the International Olympic Committee has expelled 2 Belarusian coaches (shouldn't that be minders? Ed.) after stripping them of their accreditation.