SUSE S.A. successfully launched on Frankfurt stock exchange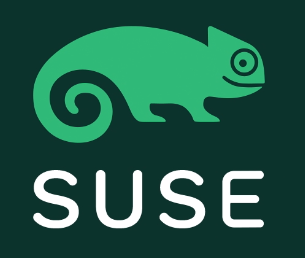 SUSE was the first Linux distribution I ever got working successfully on one of my machines. Therefore, I still keep an eye on developments within the company.
Today German IT news site heise reports that SUSE S.A. has now launched on the stock market. Shares in the Nuremberg-based software supplier are being traded in Frankfurt. The company had previously set the final offer price at €30 Euro, at the lower end of the originally planned €29-34 price range. At 9:15 the opening price after the IPO auction, the initial opening share price was €29.50.
By launching on the stock market, the Linux developer originally wanted to raise up to €1.1 bn. The share price declined slightly after the start of trading, which is not uncommon after an IPO, and the shares are currently trading at over €30.
The traditional ringing of a bell was replaced by a virtual version with SUSE CEO Melissa Di Donato ringing a 3D-animated virtual bell in front of a video wall.
SUSE has been marketing open source software since 1992, particularly its SUSE Linux Enterprise Server (SLES) Linux distribution, together with several infrastructure products for commercial use. It has been based in Nuremberg since 2011 and Melissa Di Donato, who previously worked for SAP, has been the company's CEO since 2019. Ms Di Donato remarked that the stock market flotation was a new chapter for SUSE. In 2019 SUSE was acquired from Micro Focus by global investment company EQT, since when SUSE has undergone considerable year-on-year growth both in terms of its income and customer base, particularly as regards long-term commercial contracts.
SUSE recently stated that its takeover of Rancher Labs – completed in December 2019 – has proved to be particularly promising. Following this move, SUSE is now offering Rancher's popular management platform for Kubernetes clusters in addition to its SLES software products.
This entry was posted by Steve Woods on 19/05/2021 at 10:13, and is filed under Linux, Open Source, Tech. Follow any responses to this post through RSS 2.0. Both comments and pings are currently closed.
Comments are closed.