Steve Woods
Elderly, generic carbon-based humanoid life form.
Posts by Steve Woods
0
In 1965 the village of Capel Celyn in the valley of the Afon Tryweryn valley in Gwynedd was flooded to create Llyn Celyn reservoir to supply water to the towns of Wirral peninsula and the city of Liverpool in England.
Needless to say, this act of colonial vandalism met with almost universal condemnation in Wales, represented a pivotal moment and event in Welsh nationalism and gave a huge boost to the Welsh devolution cause.
In addition, the drowning of the Tryweryn valley had a wide cultural impact.
In response to the impending flooding of the Tryweryn Valley, author Meic Stephens decided to paint "Cofiwch Tryweryn" (sic), Welsh for "Remember Tryweryn", on a rock. Eventually he settled on the wall of a ruined cottage named Troed-y-Rhiw for his artwork. Because the original Cofiwch Tryweryn is grammatically incorrect, subsequent restorations of the wall have repainted the message correctly as Cofiwch Dryweryn, adding the consonant mutation.
The mural has since gone on to be reproduced on T-shirts, pitchside banners at Welsh international football fixtures and replicated at other sites in Wales.
Which brings us to Maesteg and Bridgend County Borough Council.
Today's Wales Online reports that Maesteg resident Sian Thomas-Ford's Cofiwch Dryweryn, painted in 2019, had incurred with displeasure of Bridgend County Borough Council, which, in that accommodating manner peculiar to all local authorities, had ordered the mural's removal.
Since 2019 the Bridgend mural has undergone some changes. Firstly, the two dragons – one red and one white – of Welsh legend have disappeared, whilst the Welsh independence slogan "Yes Cymru" has been added.
Bridgend Council took the attitude that the mural was an advertisement and notified Ms Thomas-Ford last summer that she could be prosecuted if she did not paint over the mural. Furthermore, the council told Ms Thomas-Ford that their highways department found the mural is a "distraction to drivers". The council's planning fees for advertisements range from £120 to £460. Ms Thomas-Ford's response to the council was defiance, stating she did not intend applying for planning permission because the mural is not an advertisement, but rather a celebration of Welsh history and a reminder of an event that should not be forgotten.
Ms Thomas-Ford told Wales Online that the mural had sparked lots of conversations locally about Welsh history and culture.
Some 3,000 people signed a petition in support of keeping the mural.
The council has now dropped its bureaucratically absurd position of regarding the mural as an advertisement. In a bit of municipal face-saving, a council spokesperson is quoted as saying:
From the council's perspective, advertising consent is required to protect the householder, but we do not currently intend to take any further action. It remains open to the owner if they wish to regularise the matter.
0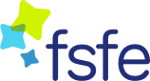 REUSE is a set of best practices to make Free Software licensing much easier. Using simple guidelines, it helps developers stipulate their copyright and conditions for code re-use, as well as providing documentation and low-threshold tools to get the job done.
With REUSE Booster, the Free Software Foundation Europe (FSFE) is to start providing direct support for free software projects.
Since its inception, the aim of the FSFE's REUSE initiative has been to make licensing and copyright easier for developers, especially those without legal experience and assistance.
REUSE offers standardised ways to mark all files in a project with their relevant licence and copyright. For developers, creating free software and giving notice of the conditions for code re-use are now easier than ever. before. REUSE comes with tutorial and FAQ, as well as the REUSE helper tool and the API to automate once manual processes.
The FSFE is constantly working on improving REUSE.
Introducing REUSE Booster
With REUSE Booster, the FSFE is inviting free software projects to register for support by the its legal experts. As the name suggests, this will boost the process of adopting best practice, together with a general understanding of licensing and copyright.
Accepted projects will participate in an initial workshop in which the process is explained and typical questions answered. Each project will then receive an individual evaluation revealing potential challenges on their path to full REUSE compliance. Guidance will be provided by direct contacts if unforeseen problems arise. Last but not least, the FSFE will share practical suggestions on how to maintain a stable licensing status. The FSFE already provides similar support for all projects in the Next Generation Internet Zero (NGI0) project. As consortium partners, the FSFE helps developers resolve licensing and copyright uncertainties and avoid legal pitfalls. Furthermore, many NGIO projects adopt REUSE best practice to streamline their compliance.
The FSFE now wants to build on this practical experience and enable other projects to benefit. This has made possible by REUSE sponsors such as Siemens and individual support from FSFE volunteers and supporters.
Free Software project managers are asked to register before 8 July 2021 for support in becoming REUSE compliant.
0
which some still call the United Kingdom. Ed.
), one Alexander Boris de Pfeffel Johnson, are often closely entwined.
Disregarding the current crowdfunded litigation against the government's awarding of PPE and other contracts during the pandemic, which was frequently characterised as less than transparent and evidence of a chumocracy, due to the frequent involvement of Tory party donors, I am reliably informed by Keith Flett's blog that Johnson and his third bride Carrie Symonds recently spent a mini-honeymoon at Chequers, the grace and favour country house in Buckinghamshire provided at public expense for the use of prime ministers, alleged, part-time or other.
Keith Flett's blog post also comes with the interest fact that William Cobbett, the pamphleteer, journalist, Member of Parliament and farmer, referred to such sinecures as Chequers as the "Old Corruption".
Further delving into the topic of the Old Corruption took me to the website of St Stephen's Chapel in Westminster, which reveals that, before the 1832 Reform Act, the "Old Corruption was a system by which the elite benefited from selling of offices, sinecures (jobs which paid a salary for little or no work) and pensions. Patrons also influenced the small electorate, often through monetary incentives, to secure election for their friends and allies to parliament".
However, the sale of offices and other abuses did not entirely die out after the enactment of the so-called "Great" Reform Act of 1832.
Honours continued to be sold throughout the Victorian era, culminating in the actions of David Lloyd George when Prime Minister. Lloyd George made the practice of selling honours more systematic and more brazen, charging £10,000 for a knighthood, £30,000 for baronetcy and £50,000 upwards for a peerage, and by so doing prompting the Honours (Prevention of Abuses) Act 1925. Furthermore, practically every single prime minister since has repaid favours with honours such as a seat in the House of Lords, knighthood or such like.
More evidence of corruption, neither ancient nor modern, but extremely blatant, emerged this past week and once again involved a certain Alexander Boris de Pfeffel Johnson, the other members of the cast being one Peter Cruddas, billionaire, and the House of Lords Appointments Commission.
In December 2020, it was announced that Cruddas, a former Tory Party treasurer, would be made a life peerage after a nomination Johnson, despite the contrary advice of the House of Lords Appointments Commission.
As reported by the Mirror, a few days later Cruddas made a donation of half a million pounds to the Tory Party.
The Old Corruption is perhaps not so old at all, but surprisingly contemporary
Corruption and the part-time alleged prime minister of the English Empire (
0
Bristol Live, formerly the Bristol (Evening) Post, aka the Temple Way Ministry of Truth, has an enduring reputation locally for the poor quality of some of its reporting.
The reputation was not diminished earlier this week with a report from the paper's North Somerset correspondent on the temporary closure for improvements of the Water Adventure & Play Park, a facility managed by Weston-super-Mare Town Council.
The report gets off to a bad start with the headline boldly and falsely proclaiming Popular Weston-super-Mare seafront water park to close this month, making it sound as if the attraction is to close permanently, not temporarily.
Note too the use of popular, a term normally reserved by Bristol Live for failing cafés and restaurants.
However, the real howler in the piece occurs in the obligatory quotation from a Town Council spokesperson. In his second sentence he is quoted as saying:
We apologise for the incontinence and look forward to welcoming you back with new improvements ready for the summer holidays.
Whether the specified incontinence originated from any communication from the council, erroneous predictive text or any other source is unclear. Nevertheless, earlier in the piece readers are informed that "the water has remained off due to covid [sic] guidelines", so the origin of any incontinence is unclear.
When the facility reopens, we are informed that the cost of admission is £2.50 per child.
In view of the purported incontinence, perhaps that ought to be raised to a Tena. 😉
0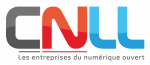 In France the Conseil National des logiciel libres (CNLL – National Free Software Council) has just published its 2020/2021 survey (PDF) into free and open source software in France.
The report's findings can be summarised as follows.
Free and open source companies are typically micro-businesses (59%) and SMEs (35.1%). They are generally well established youngish businesses with an average age of 11.5 years. They have a very varied customer base in all sectors and exports account for over 20% of their turnover, as opposed to 16.7% in the digital sector.
Besides service activities, there has been a move from solutions-based financial models (invoicing for use, sale of licences) whereas 57.1% are software producers, playing a vital ecosystem role.
During the Covid crisis, the majority (64.6%) of companies reported stable or increasing activities, with 82.8% of managers saying they were confident about the future of their companies and 61.1% seeking to recruit staff. However, 53.7% are worried about the French economy over the long term, particularly as regards the durability of B2B customers.
Although it has been recommended by the Secretariat-General for National Defence and Security (SGDSN) to reassert digital sovereignty, only 29.3% of respondents think that France is implementing an open source industrial strategy to counter the Big Tech companies and 64.6% of them believe the powers that be are not giving sufficient encouragement to open source as provided for by law, particularly in respect of public sector procurement.
Plus de 80% des entreprises sont déjà engagées dans une démarche éthique libre et responsable vis-à-vis de critères spécifiques : la moitié d'entre elles a déjà formalisé de tels engagements et l'autre se déclare prête à le faire.
Businesses are very involved in the ecosystem and contribute to more than 35 organisations. Furthermore, 9.7% report that their region has an open source-based digital strategy which has tangible results, albeit with marked regional disparties.
0
Walruses are rare visitors to British waters and even rarer ones to waters further south. Hence there has been unprecedented press interest in the travels of one in the western Atlantic, since nicknamed Wally.
Wally was first spotted in Ireland on 15th March, before making his way to Tenby in west Wales.
His further travels then saw him making an appearance in Cornwall, before turning up in the last week in the western French seaside town of Les Sables d'Olonne, as reported by France Bleu.
Walruses are not regular visitors to the waters of western France, preferring the colder waters of more northerly latitudes.
Indeed, France Bleu quotes Olivier Van Caennait, from the Pelagis Observatory at the University of La Rochelle, who stated:
Às far as I'm aware, this is only the third sighted in France! The first was in 1986 in Les Landes and the second in 1996 at Oléron".
As with everywhere else Wally has visited, the French authorities have advised that people rein in their curiosity and stay at least 50 metres away from the walrus at all times.
With his having spent time in west Wales, Wally's arrival on France's western seaboard naturally attracted the attention of WalesOnline, who managed to introduce a sly dig at those beastly French for injuring one of God's creatures (something the Brits would never do! Ed.).
Besides the chauvinism, the WalesOnline reporter managed to achieve a miraculous mutation in maritime infrastructure when shipping the story from western France to south Wales.
France Bleu reported that the walrus had taken a few hours' break on "rochers au pied de la jetée de l'entrée du port", i.e. on rocks at the foot of the port's entry jetty.
By the time the story was posted online by WalesOnline, the port's entry jetty had inexplicably mutated in one photo caption into a slipway. The newsroom staff clearly don't know the difference between a jetty and a slipway, so here's a handy photo reference for future use.
I have, however, given up on trying to work out what is meant by "riprap of a dike" in the WalesOnline report, but have a suspicion it might refer to a revetment. If you can abolish my ignorance, please do so in the comments below.
Update 1 6/06/21: Whilst sojourning off the western French coast, Wally also visited La Rochelle, where he came to the attention of the local forces of law and order, with whom he proved "peu coopératif".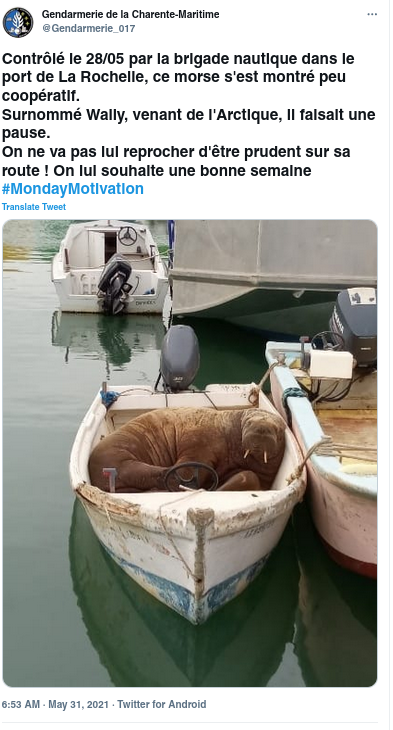 Update 2 6/06/21: Wales Online now reports that Wally has been sighted off Spain's Basque coast.
0
The Document Foundation (TDF) blog reports today that users of the TDF's free and open source LibreOffice suite can now acquire hard copies of guides to the various modules in version 7.* of the suite (Writer, Calc, Impress, Math and Base) as well as a general Getting Started Guide.
These new guides are full of tips, tricks and tutorials to help users get the best out of the whole office suite.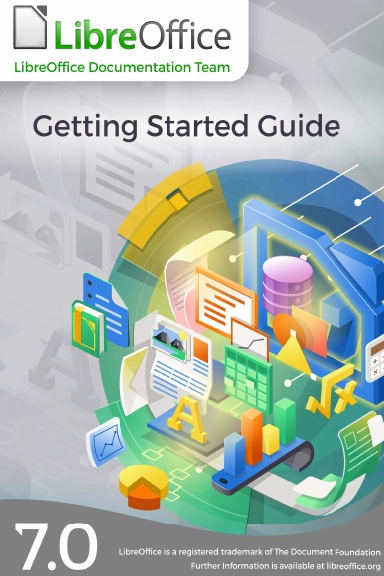 The guides are already available for download in both PDF and ODT versions.
There will nevertheless always be people who appreciate hard copies of manuals, so the LibreOffice Documentation community has joined forces with online bookshop Lulu (which was started by Red Hat co-founder Bob Young) made these available guides. The guides will be printed on demand in various locations and be shipped to anywhere in the world.
Pricing for the UK is shown as £10 per guide. Lulu also provide guides for earlier versions of LibreOffice.
0
One of the joys of reading the Bristol Post/BristolLive website is their hidden exclusives – the ones that are really newsworthy, but are buried in other pieces, such as in this example from Wednesday.

The flippant side of me wants to ask the journalist about the circumstantial details implied by the headline. What was a tree doing on the train in the first place? What kind of ticket was it sold? Where was it travelling from and to? Did it pay full price for the ticket or was it a railcard holder? Did it buy anything from the buffet during its journey? And ultimately why did it feel the need to stick a branch out of the window when the train was travelling at 75 mph, particularly as it resulted in a person's death?
The tragic story of a life cut short by a moment's carelessness has been turned upside down by sloppy headline writing, which implies that part of the tree was poking out of a train window was the cause of death, rather than the deceased being careless, leaning out of a train window being struck by lineside vegetation.
However, despite my flippancy above, I do realise and appreciate that it must be very distressing to the victim's friends and family to have the read the circumstances of the incident so misrepresented by someone allegedly supposed to be working for an organ whic is supposed a trusted source of local news.
As the victim came from Penarth, WalesOnline, the Reach plc's South Wales equivalent of BristolLive, has also carried the story, but with a clear and unambiguous headline.
Please take note, servants of the Bristol's Temple Way Ministry of Truth.
0
One phrase that has come to prominence is recent years is dead cat strategy, or dead cat for short.
This term denotes the introduction of a dramatic, shocking, or sensationalist topic to divert discourse away from a more damaging topic, according to Wikipedia.
Which brings us to this week, which although we've only got as far as Wednesday has so far furnished two deceased felines ahead of the appearance of former Downing Street polecat Dominic Cummings before the combined Commons health and science and technology select committees: firstly, the announcement of part-time alleged Prime Minister Boris Alexander de Pfeffel Johnson's forthcoming third marriage; and secondly the proposed Holyhead to Dublin road tunnel.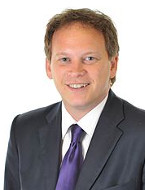 The latter attracted my interest as the Department for Transport (DfT) is currently under the stewardship of that well-known latter-day spiv, Grant Shapps, alias Michael Green, Sebastian Fox and Corinne Stockwood (posts passim).
Anyway, let's examine the anatomy of the DfT's defunct domestic pet.
In an interview with the Financial Times, Shapps suggested a 50-mile tunnel between Wales and Ireland as an alternative to PM Johnson's scheme for a bridge to link Scotland with Northern Ireland, another announcement of the dead feline variety made in March. Shapps' tunnel could run between Holyhead to Dublin and had been previously been priced at £15bn. This Holyhead-Dublin link would ostensibly be twice as long as the Channel Tunnel, according to the Daily Brexit (which some still call the Express. Ed.).
Distances seem to be a major problem for the combined intellectual might of the civil servants in the DfT and the massed ranks of the country's free and fearless press.
Firstly, the Channel Tunnel is 31.35 miles (50.45 km) long, so the Shapps Chute would be under twice the length of the Tunnel sous la Manche.
Secondly, there is the very minor matter that the straight line distance between Holyhead and Dublin is 67.5 miles (108.6 km). This means one end of the tunnel would terminate several miles out in the Irish Sea.
I wonder what lengths the feasibility study currently reported as being underway has taken this minor matter into account.
0
Buses are Bristol's major mode of public transport and as your 'umble scribe is now in possession of a geriatric's bus pass, he might actually get around to exploring their possibilities.
One linguistic peculiarity of using the city's buses which must be perplexing to outsiders and visitors is the use of the term drive to denote the person in charge of the vehicle. This normally takes the form of the grateful form of address "Cheers Drive" as passengers get off at their intended stops.
This phrase was last year used to name a new street in the BS5 postcode area, as reported at the time by BBC News.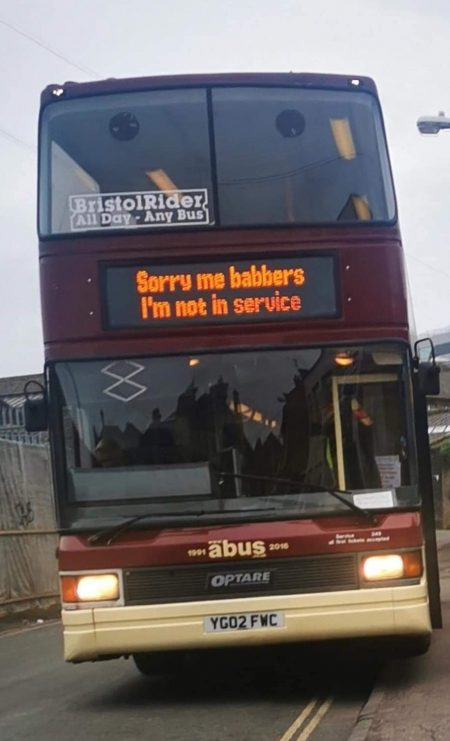 It now seems that the buses themselves have also taken to addressing potential passengers in dialect, as per this photo courtesy of the WeLoveKeynsham Twitter account.
Of course, it's not always been a smooth ride on the city's buses.
Back in 1963, there was a boycott of the city's buses led by youth worker Paul Stephenson and others over the Bristol Omnibus Company's shameful and discriminatory refusal to employ black or Asian people.
Furthermore, the reliability of quality of services has been a perennial problem and formed the subject of Fred Wedlock's song, Bristol Buses.
Cheers drive!
Steve Woods's RSS Feed