Posts tagged
crapita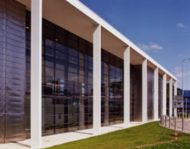 The contract for the provision of interpreting services in courts and tribunals may have been removed some time ago from the dreadful Crapita to thebigworld Group and any news of it has mostly disappeared from the newspaper headlines, but the quality of the service remains as dreadful as ever, if yesterday's East Anglian Daily Times report is to be believed.
According to the EADT, the presiding judge, Mr. David Pugh, criticised thebigword after a case involving defendant Dudel Pitigoi had to be adjourned due to the failure of a Romanian interpreter to attend court.
Ipswich resident Pitigoi is accused of violent disorder and possessing a golf club as an offensive weapon during an incident in Norwich Road, Ipswich on November 23 2019.
Adjourning the case until 16th July, Mr Justice Pugh is quoted as saying:
I will stress the importance of ensuring an interpreter will turn up.
Behind that mild-sounding rebuke, there is a very angry man in a horsehair wig and a violet robe with lilac facings.
Whilst the judge managed to use the correct terminology – interpreter as opposed to translator – I recommend the author and any other passing EADT hacks peruse my handy illustrated guide to learn the difference between the two. 😀