Two liabilities & two maniacs
During his lifetime, white supremacist mining magnate and alleged politician Cecil Rhodes was described as a 'liability and a maniac' who nevertheless endowed his alma mater, Oriel College, Oxford with so much cash – £100,000 when he died in 1902 – that it duly commemorated him.
Move on one hundred and twenty years from Rhodes' death and another 'liability and a maniac' has come forward to support the deceased rich racist in the alleged government's never-ending culture war centred on public works of art, usually involving dead white males of dubious moral character.
Which brings us to liability number two. Step forward one Nadine Vanessa Dorries, inexplicably elevated way beyond her extremely limited abilities to Secretary of State for Digital, Culture, Media and Sport (DCMS) by disgraced party-time alleged prime minister Alexander Boris de Pfeffel Johnson.
What links Rhodes and Dorries is the latter's decision to award Grade II listed status to the plaque commemorating the Victorian imperialist Cecil Rhodes at Oriel College, as reported by The Guardian.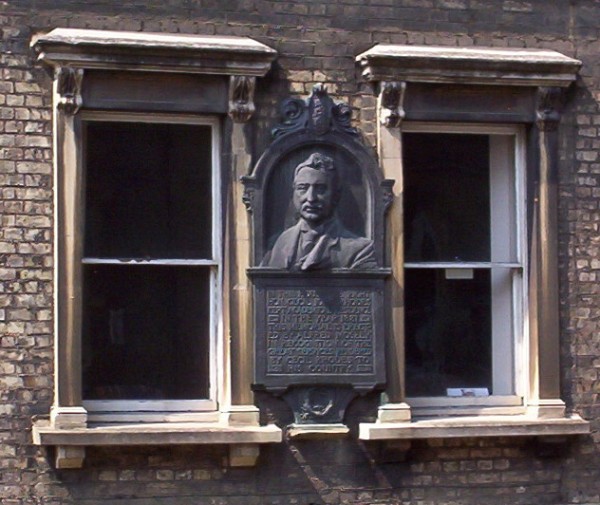 The Guardian goes on to report that Dorries' decision 'overrides an earlier judgment by Historic England determining that the plaque lacked the "richness of detail" required for listed status', with Historic England noting that the DCMS 'agrees with our listing advice 99% of the time, meaning Dorries' ruling is indeed out of the ordinary.
Dorries' unilateral action also flies in the face of the intentions of Oriel College itself. Last year the college's governing body published a report stating it wished to remove both the Rhodes statue and plaque: the college has since remarked it remains 'committed to' removing them in spite of Dorries' unwelcome intervention.
The statue of Rhodes has also attracted the attention of thousands of Rhodes Must Fall campaigners who have lobbied to have removed it because of Rhodes' racist and colonialist views.
Needless to say, Dorries' decision has not found favour with academics and campaigners. Kim Wagner, who's a professor of imperial history at Queen Mary University of London (QMUL) remarked as follows:
This is simply what one would expect from Nadine Dorries and a discredited government, which has nothing left but the pursuit of its inept culture-war project.
Cecil Rhodes has become a rallying point for imperiophiliacs, and the slogan to 'retain and explain' is just part of the ongoing effort to whitewash his legacy and that of the empire more generally. Luckily, most of us don't get our history from statues or plaques.
What little history of which Dorries is aware seems likely to have been gleaned from statues and plaques.
The inevitable DCMS spokesperson has been wheeled out to defend the ministerial edict, stating:
We are committed to retaining and explaining our heritage so people can examine all parts of Britain's history and understand our shared past.
Update 08/08/2022: In an editorial opinion piece The Guardian yesterday described Dorries' listing decision as 'crass', as well as calling her move a 'kneejerk [sic] response to a contemporary debate'.
This site uses Akismet to reduce spam. Learn how your comment data is processed.