Vowel movement on the buses
Bristol Post/Live, the city's warped newspaper of record, seems to regard accuracy as minor matter coming well down the list of priorities topped by enticing readers to embrace clickbait and serving up advertising.
There are times when the quality of copy that is turned out contain such basic errors that one would only expect them from a child moving from primary to secondary school, of which today's online edition displays a fine example as per the following screenshot.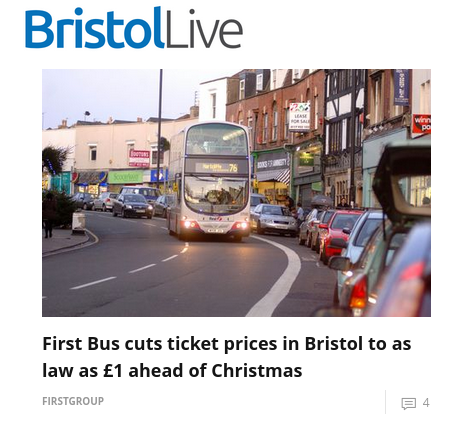 The comments below the piece really highlight how the title's more perceptive readers regard its ability to reach any standard exceeding low.
That decision made by Post owners Reach plc some years ago to dispense with sub-editors – those whose specific job it was to check copy for accurate grammar, spelling, tone and content before publication – is continuing to pay reduced quality dividends, isn't it?
This entry was posted by Steve Woods on 20/11/2021 at 10:25, and is filed under Bristol, Language, Media. Follow any responses to this post through RSS 2.0. Both comments and pings are currently closed.
Comments are closed.