France – the state of open source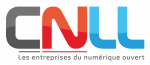 In France the Conseil National des logiciel libres (CNLL – National Free Software Council) has just published its 2020/2021 survey (PDF) into free and open source software in France.
The report's findings can be summarised as follows.
Free and open source companies are typically micro-businesses (59%) and SMEs (35.1%). They are generally well established youngish businesses with an average age of 11.5 years. They have a very varied customer base in all sectors and exports account for over 20% of their turnover, as opposed to 16.7% in the digital sector.
Besides service activities, there has been a move from solutions-based financial models (invoicing for use, sale of licences) whereas 57.1% are software producers, playing a vital ecosystem role.
During the Covid crisis, the majority (64.6%) of companies reported stable or increasing activities, with 82.8% of managers saying they were confident about the future of their companies and 61.1% seeking to recruit staff. However, 53.7% are worried about the French economy over the long term, particularly as regards the durability of B2B customers.
Although it has been recommended by the Secretariat-General for National Defence and Security (SGDSN) to reassert digital sovereignty, only 29.3% of respondents think that France is implementing an open source industrial strategy to counter the Big Tech companies and 64.6% of them believe the powers that be are not giving sufficient encouragement to open source as provided for by law, particularly in respect of public sector procurement.
Plus de 80% des entreprises sont déjà engagées dans une démarche éthique libre et responsable vis-à-vis de critères spécifiques : la moitié d'entre elles a déjà formalisé de tels engagements et l'autre se déclare prête à le faire.
Businesses are very involved in the ecosystem and contribute to more than 35 organisations. Furthermore, 9.7% report that their region has an open source-based digital strategy which has tangible results, albeit with marked regional disparties.
Comments are closed.