LibreOffice 7.3 to support Klingon
The forthcoming point release of LibreOffice, the free and open source office suite, will feature support for two constructed languages – Klingon and Interslavic – Neowin reports.


Klingon is of course well known to lovers of the US science fiction Star Trek media franchise created by Gene Roddenberry as the language of the alien race of the same name and created by US linguist Mark Okrand, actor James Doohan (who played chief engineer Montgomery "Scotty" Scott. Ed.) and scriptwriter and producer Jon Povill.
The Klingon language is first mentioned in the original Star Trek series episode "The Trouble with Tribbles" (1967), but is not heard until 1979 in Star Trek: The Motion Picture.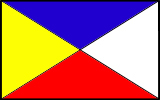 Interslavic is a pan-Slavic auxiliary language whose purpose is to facilitate communication between people from different Slavic nations, as well as allowing those who do not know any Slavic language to communicate with Slavs by being understandable to most, if not all Slavic speakers without them having to learn the language themselves.
When it comes to classification, Interslavic can be described as a semi-constructed language, being in essence a modern continuation of Old Church Slavonic, but it also draws on the various improvised language forms Slavs have been using for centuries to communicate with Slavs of other nationalities.
These are not the first constructed languages for which there is support in LibreOffice. Esperanto is already catered for in the form of a LibreOffice Esperanto extension which provides a spellchecker and hyphenation.
Commenting on the support for Klingon, The Document Foundation remarked:
Even if Klingon and Interslavic support sounds like a novelty, it shows how versatile free and open source software is. As mentioned, LibreOffice is available in over 100 languages, and we'd like to expand that even further. The more languages the better, especially if we can help to boost IT skills in places which don't otherwise have software in their native languages!
The LibreOffice wiki provides a full list of languages supported by the office suite.
Comments are closed.