Brexit – the gift that keeps on giving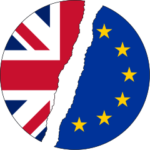 The departure of the English Empire (which some still call the United Kingdom. Ed.) from the European Union is the gift that keeps on giving, especially for anywhere located outside that backward country and in another member EU member state.
The latest news from the unlit uplands mired in unicorn manure comes from Computer Weekly which reports on research from analysts Forrester that London has dropped down the tech rankings post-Brexit due, inter alia, to immigration woes, no doubt exacerbated by the Home Office's hostile environment.
As regards digital skills, Forrester's research reveals hat post-Brexit regulatory obstacles are preventing UK cities from being ranked as a leading skill cluster in Europe: the top 10 metropolitan areas with the best skills and talent clusters across Europe are Helsinki, Stockholm, Copenhagen, Berlin, Hamburg, Oslo, Munich, Vienna, Zurich, and Amsterdam, whilst London, which was often formerly recognised as Europe's tech hub, was ranked 19th (
the heyday of Silicon Roundabout seems so long ago. Ed.
), whilst other British cities also slid down the rankings.
The Forrester report's authors state that European businesses increasingly understand the need to attract individuals with specific sector expertise as well as soft skills, commenting: "Leading businesses place diversity, partner ecosystems and innovation centres at the heart of their talent management strategies." Furthermore, IT and business need to understand where Europe's top skill clusters are located before they can attract and retain the best talent and to source the right skills.
This site uses Akismet to reduce spam. Learn how your comment data is processed.