Printed manuals available for LibreOffice 7
The Document Foundation (TDF) blog reports today that users of the TDF's free and open source LibreOffice suite can now acquire hard copies of guides to the various modules in version 7.* of the suite (Writer, Calc, Impress, Math and Base) as well as a general Getting Started Guide.
These new guides are full of tips, tricks and tutorials to help users get the best out of the whole office suite.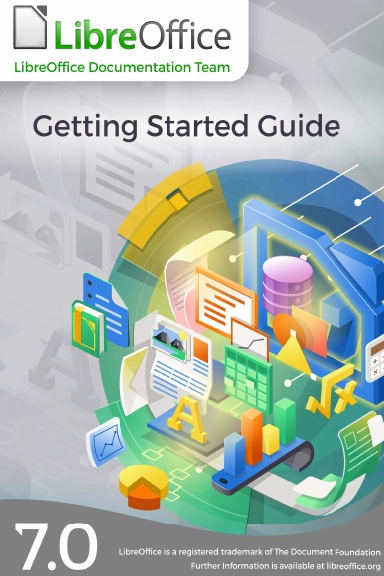 The guides are already available for download in both PDF and ODT versions.
There will nevertheless always be people who appreciate hard copies of manuals, so the LibreOffice Documentation community has joined forces with online bookshop Lulu (which was started by Red Hat co-founder Bob Young) made these available guides. The guides will be printed on demand in various locations and be shipped to anywhere in the world.
Pricing for the UK is shown as £10 per guide. Lulu also provide guides for earlier versions of LibreOffice.
This site uses Akismet to reduce spam. Learn how your comment data is processed.